What is the safest front door?
The security of your home should be a top priority for every homeowner. After all, your home contains the people and possessions you care most about, so it shouldn't be a space that just about anyone can waltz into. As you might expect, one of the most common points of entry for a would-be home intruder is the front door.
This is why it's important to have a front door that excels in being both sturdy and secure, so you don't have to stay up at night worrying about potential intrusions putting you in harm's way. So which doors are the best options when it comes to security? That's what Fitter Windows, the experts of secure home improvements, are here to tell you!
Composite front door security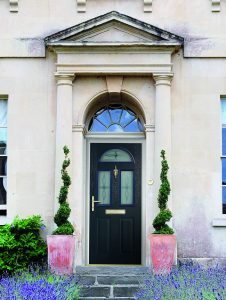 It wouldn't be a list of the safest front doors without a mention of composite doors. These impressive doors are made up of numerous materials including uPVC, reinforced plastic, insulating foam, and wood. It's this culmination of materials that results in a door that's far tougher than the average.
Their high durability means they won't be kicked in, not to mention that all Fitter Windows composite doors are fitted with a high-quality locking system, making them the ideal security investment for your home.
uPVC front door security
uPVC doors are one of the most popular choices for homeowners, and it isn't just because of their superb thermal efficiency and low maintenance. You might not know it, but uPVC is an extremely strong and durable material.
uPVC's resistance to warping and rotting means that you're also protected against the door deteriorating over time, which can lead to security flaws. Using the latest locking technology, we make sure that your uPVC front door keeps you, your loved ones, and your belongings safe.
Aluminium front door security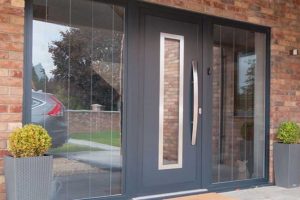 Just like our uPVC and composite front doors, an aluminium front door from Fitter Windows is sure to meet all your security needs. It's for this reason and many others that they continue to rise in popularity amongst homeowners.
Aluminium doors were originally used in mainly commercial contexts specifically because of their extra strength and durability but their newer sleek, minimalist designs allow them to blend in seamlessly with many homes.
Fitter Windows
At Fitter Windows, we're security conscious home improvement installers. Whilst every kind of door we offer is sure to keep you safe, these are just a handful of the front doors that stand out to us thanks to their exceptional security features.
We also offer back doors and patio doors that are equally secure, as well as a variety of windows and home extensions like conservatories and orangeries. To find out more, you can browse our website or contact us.